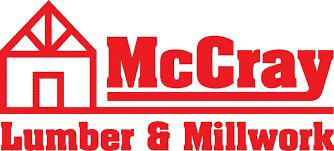 BEFORE & AFTER LED DIRECT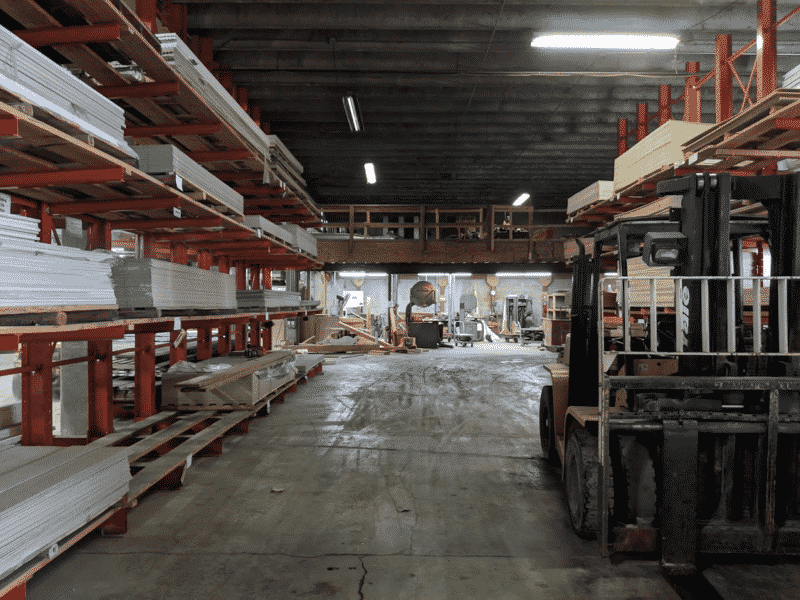 "Scott and the LED Direct team were very prompt with our material needs. The lighting design fit our needs very well."
Brad Rolf, McCray Lumber Company
THE RESULTS: Increased light level over 3x while reducing energy over 66%
Significant increases in interior and exterior light along with tremendous energy savings across the whole facility.
Increased light levels from 15 footcandles to 50 footcandles throughout the interior for an increase of 35 footcandles on average.
Original exterior lighting was 8 fixtures at 750w (6,000w) and 8 fixtures at 400w (3,200w) equaling a total of 9,200w on the exterior of the building. We upgraded this to only 6 fixtures at 150w (2,400w). This provided a total energy savings of 6,800w or a 66% reduction.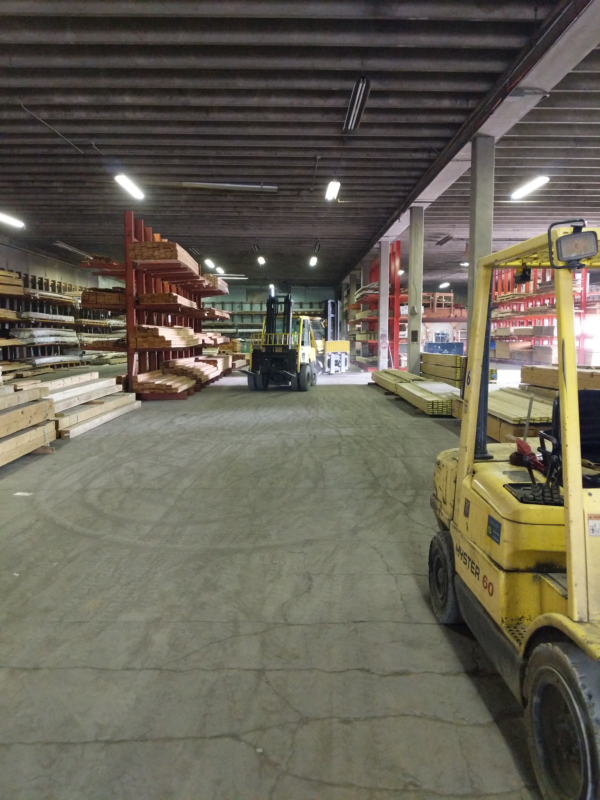 THE PROBLEM – Not enough light in the facility. This problem was caused by several issues:
There were 2 lamp 8′ HO Fluorescent fixtures throughout the warehouse mounted at 18′ or higher. Even though they were positioned down the isles and workstations they were not producing sufficient lighting. They also dimmed significantly over a couple months, were not very bright in the cold, burned out lamps and ballasts quickly which required maintenance costs frequently.
There were 250w MH floodlights and 500w Halogen floodlights mounted in sync as well as 400w MH pole lights on the exterior of the building. These fixtures were running into similar problems. Primarily not enough light output. They also were using a tremendous amount of energy and maintenance was regular.
THE SOLUTION
Remove 220w 8′ 2 lamp HO Fluorescent high bay fixtures and replace with LED Barton Series 150w high bay fixtures in the main warehouse
Add 150w Seward Series high bay to the storage barn area
Remove 500w Halogen flood wall packs and 400w HPS flood combo and replace with a single 150w LED Wyandotte Series area flood on perimeter of building.
Remove 400w MH pole lights and replace with 150w LED Wyandotte Series area flood
THE DETAILS:
Why we chose this solution:
We chose this solution on the interior because of our past success with this fixture. Evidence-based fixture selection is key in determining what fixture we use in regards to desired light levels vs. energy savings.
So on this particular job, on the interior, they needed more light so I used a fixture that we have had numerous accounts of successfully increasing light levels even in a 1 to 1 replacement. As for how we selected the number of fixtures, we had a photometric report done to create a layout that was compatible with the desired light levels as well as the racking and isles present. On the exterior, we made our selection based on the same ideology that we've replaced hundreds of 400w pole lights with this fixture and had tremendous success. The wall and roof mounted 2 in 1 fixtures were a little more difficult since this fixture setup was a first for me, but we determined to use the same fixtures as the pole light to keep everything uniform while still increasing light levels.