The Results:
We created a new and contemporary look in Studio A by changing the lighting in the space and by increasing the light output for the individual exercise classes.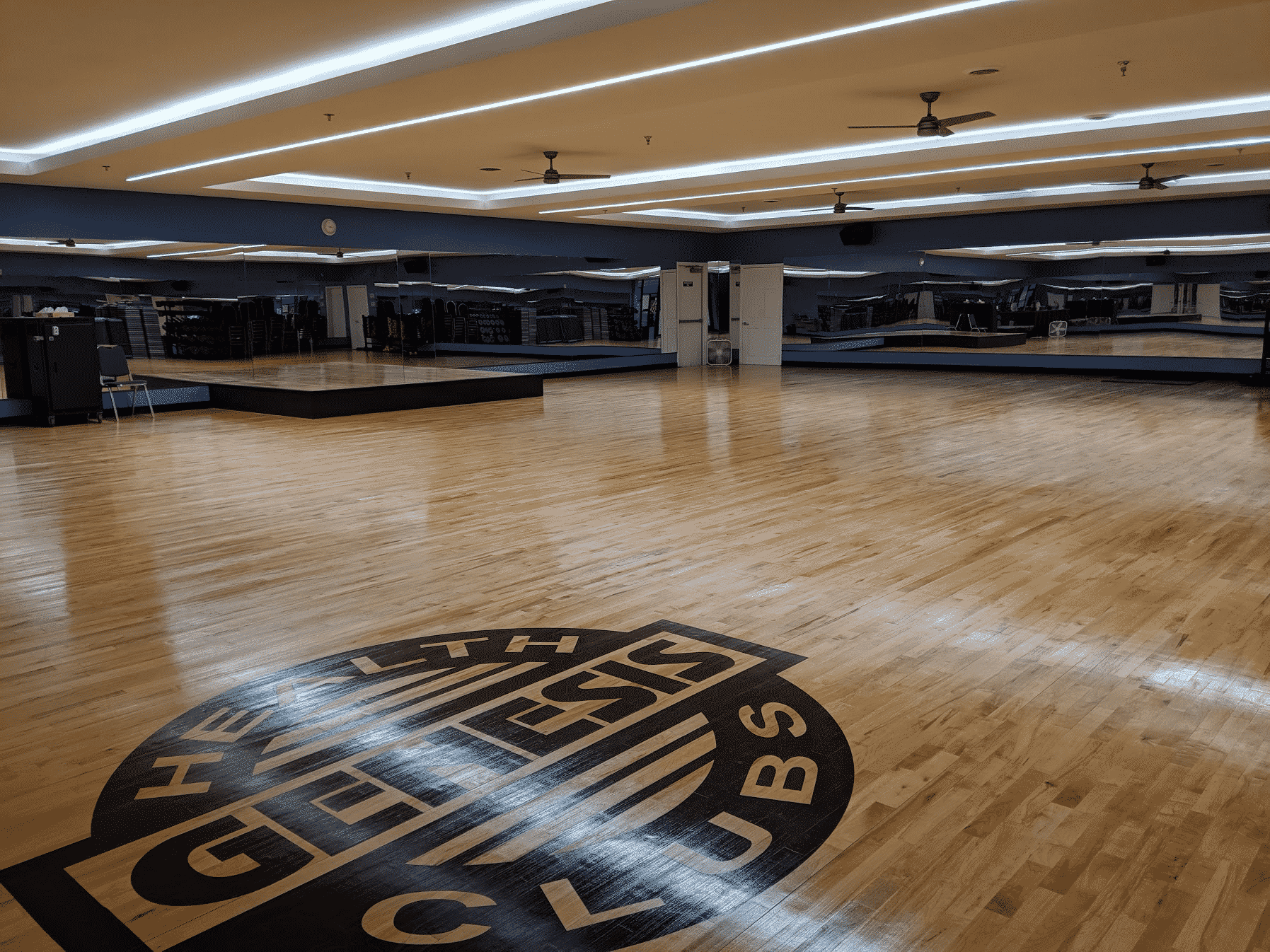 THE PROBLEM
The facility had a very outdated look, and the lighting was not sufficient to provide a clean and bright look for the space. The space can be difficult to light uniformly because it is fairly long and wide. 
THE SOLUTION
We completely removed the ceiling and used our linear LED fixtures that embed into the drywall. These can run continuously to create one large fixture and be seamless with the ceiling, providing a sleek look. We also built a cove and used our tape light to provide a more indirect light. This lighting complements the linear lighting and helps to reduce shadows.
THE DETAILS:
Why we chose this solution:
We chose this solution to create a space that you wouldn't naturally see in any other health clubs. This contemporary style of lighting and the combination of direct and indirect light give the space a bright and cool feel, which is inviting for users of the health club.
The Impact:
The conversion to LED lighting resulted in brighter work spaces, safer areas, and large energy savings.